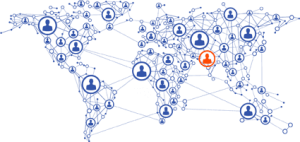 At Plate Company, we are always looking to partner with qualified brokers. We understand how a business is only as successful as the team it consists of, so we strive to create the strongest team possible. This is why we pay top commissions through our referral and broker program.
When you partner with us at Plate Company, you can feel confident that you will be treated as a valued partner. We always protect our brokers and referrals.
We invite referrals and brokers to preview or submit their transactions with us through our referral and broker program.
Plate Company is always on the lookout for motivated, hard-working and experienced individuals who wish to advance their careers and futures. With that being said, we firmly believe in establishing strong, long term partnerships with new people or companies, which allows us to keep up with the constantly evolving world.
Our proposal to start cooperation:
Currently, our company can cooperate with you in the field of Project Funding. Our company is ready, willing and able to consider any proposed projects by you worldwide.
Advantages of our referral and broker program:
Our knowledge and expertise has been confirmed and endorsed by the world's most prestigious international organization, the United Nations, also our access to real financial resources. So business with us is safe & secure.
Our position at the United Nations shows the breadth of our network, so in joining our team, you will be able to connect and work with other highly skilled professionals.
Based on our access to large financial resources, if the project documentation is complete, we can issue an official LOI for each project within seven days.
These are just some of the contributing factors that make our referral and broker program an excellent choice for those looking to advance their careers and make quality business connections.
How To Start Working With Us:
To apply to the referral and broker program, please send us your official resume or Company Profile to the following email recruitment@platecompany.org and we will contact you.