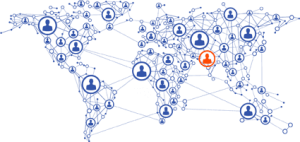 At Plate Company, we are always looking to partner with qualified brokers. We understand how a business is only as successful as the team it consists of, so we strive to create the strongest team possible. This is why we pay top commissions through our referral and broker program.
When you partner with us at Plate Company, you can feel confident that you will be treated as a valued partner. We always protect our brokers and referrals.
We invite referrals and brokers to preview or submit their transactions with us through our referral and broker program.
Plate Company is always on the lookout for motivated, hard-working and experienced individuals who wish to advance their careers and futures. With that being said, we firmly believe in establishing strong, long term partnerships with new people or companies, which allows us to keep up with the constantly evolving world.
Our proposal to start cooperation:
Currently, our company can cooperate with you in the field of Project Funding. Our company is ready, willing and able to consider any proposed projects by you worldwide.
Advantages of our referral and broker program:
Our methodology, knowledge and expertise has been confirmed and endorsed by the world's most prestigious international organization, the United Nations, also our access to real financial resources. So you can proceed without worry with us.

Due to our signed contract and our network, you will have access to more than 50 banks and 70 financial institutions in the world, whose capital is well over a few trillion dollars. Clearly working with us will increase your chances to receive financing compared to companies who only work with one bank or several financial institutions. At the time of the due diligence process, if you need any additional documents or your documents are incomplete and require additional information, we will guide you to complete/better prepare your documents before presenting them to our financial partners/banks.

According to our access to huge funds, once we receive the required documents by the project owner, our company will issue an official LOI (Letter of Intent involving Summary of Terms and Conditions of Process of Financing by Plate Ltd) within (7) seven working days, whether the project value is $ 20 million or $ 100 billion.
These are just some of the contributing factors that make our referral and broker program an excellent choice for those looking to advance their careers and make quality business connections.
How To Start Working With Us:
To apply to the referral and broker program, please send us your official resume or Company Profile to the following email recruitment@platecompany.org and we will contact you.